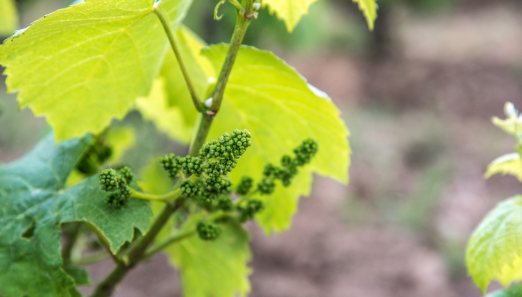 Clisson develops an intense and complex nose displaying a subtle combination of candied fruits, quince and very ripe citrus fruit.
On the palate, Clisson is powerful and warm, with flavours of stewed fruit, honey and candied notes.
Clisson wines will be even more expressive if opened and decanted an hour before serving. Best served at 14°C to 15°C.
Clisson is a dry, rich, warm and generous wine that makes an excellent aperitif. It is also goes brilliantly with sautéed scallops, foie gras, fish in sauces, white meats and cheese.
A granite terroir.
The structure of Sèvre et Maine is characterized by a great diversity of source rocks.
This diversity is rooted in a rich geological history dating back to the Precambrian period, during which various orogenies gave birth to metamorphic (micaschists, gneiss, amphibolites, etc.) and plutonic (Granite, Gabbros) rocks.

Located in the extension of the Armorican massif, the Clisson area follows the contours of a granite massif called "granite of Clisson".
Siliceous rock, this granite overlooks the sloping slopes of our Crus, with shallow, sandy to stony, fairly poor soils that warm up well. The proximity of the geological faults ensures good fracturing of the rock, an essential condition for the vines to take deep root.
Cru Clisson is a dry white wine made exclusively from the Melon B. grape variety. In order for the wine to show intensity and concentration, only selected plots are eligible for its production and yields are limited. The appellation's specifications, established by the producers, allow a maximum yield of 45 hectolitres per hectare. Grapes are harvested when slightly overripe, and once fermentation is complete, the wine is aged on lees (sur lie in French).
During this extended lees ageing of at least 24 months, bâtonnage or lees stirring is generally practised; this gives Cru Clisson wines complexity, aromatic subtlety and excellent ageing potential.
The History of the Cru's Creation
Officially recognised as a cru communal since 2011, the Clisson appellation is the result of a joint reflection between winegrowers.
Considering the diverse nature of the soils and subsoils in the Nantais wine region and the major local tendencies, the idea emerged of a Muscadet reflecting the very best of the Clisson terroir.
In the early 2000s, a number of local winegrowers joined together within an association and from here the Clisson appellation began to emerge. In the years that followed, the association, assisted by geologists and various consultants, tasked itself with identifying the boundaries of the Clisson appellation, the vines that could potentially be used to produce Clisson wines, the characteristics of the terroir, and so on. The first wines produced according to these guidelines were given the name 'Granite de Clisson'.
After many years of effort, working with various bodies, the official French appellations commission, INAO, officially recognised our cru communal under the name 'Clisson'. Today, our association comprises some twenty Clisson-producing winegrowers.